---
Single Component Dispense Station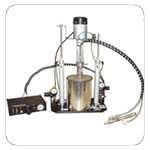 For dispensing high viscosity materials such as adhesive paste, grease, and sealant. The system pumps from bulk 1-gallon containers and may be configured with multiple valves per system. The minivalve provides precise repeatable shots while the timer allows flexibility in shot size control.
---
TS250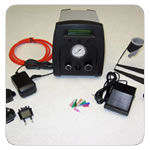 The TS250 is an economical, precision, digital, fluid dispenser designed for accurate dispense control of water-thin fluids to high viscosity paste type materials. Whether the application is to apply a dot, lay a bead, or pot components, the TS250 digital dispense system ensures high quality and better productivity.
---
AC2601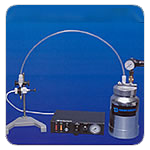 The AC2601 Dispenser is designed for the manual or precision dispensing of cyanoacrylates, anaerobics, UV cures, solder masks, and many other low to medium viscosity materials.
Tank Accepts standard 1/2 liter bottle. (Optional 1-liter bottle).
Manual pinch valve shutoff
All plastic wetted feed components for material compatibility.
Teflon feed lines available for cyanoacrylates.
Black polyethylene feedlines available for UV materials.
Air-actuated positive shutoff valve.
Precision control console with footswitch for accurate shot control